How can I use sensory bins to teach my child?
I'll be honest, I resisted sensory bins for a long time before I started using them with my kiddos. They just seemed too simple to be as great as everyone said. The truth is, kids need things that are simple. They thrive with simplicity. Kids love a brand new sensory bin and can stay busy for a long time with it, but only when it's brand new. So, you may have to change things up frequently which means using sensory bins in a new way each time. Here are 6 great examples for how to use sensory bins. After that, there are also 2 bonus sensory ideas using playdough.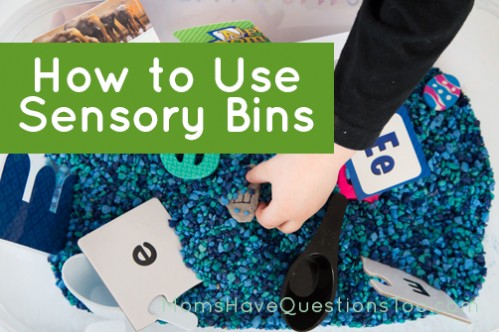 How to Use Sensory Bins
1. Treasure Hunt
Put small objects (like gold coins for St. Patrick's Day or egg fillers for Easter) in the sensory bin base (rice, sand, dried beans, etc.). Hunt for the objects using hands or even a spatula. Put objects in a bowl until they are all found.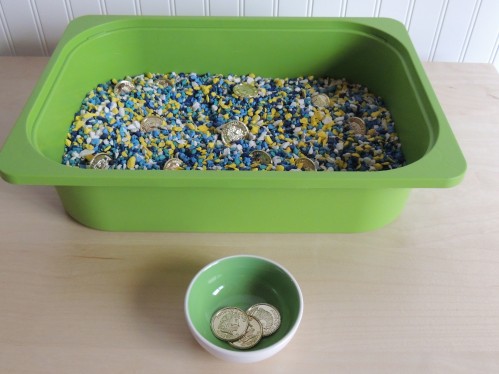 2. Imaginative Play
Set up sensory bin with finger puppets, animals, dinosaurs, people, flowers, etc. Let child create stories to act out using the pieces in the sensory bin. Try to leave it as open ended as possible so your child can use his or her imagination.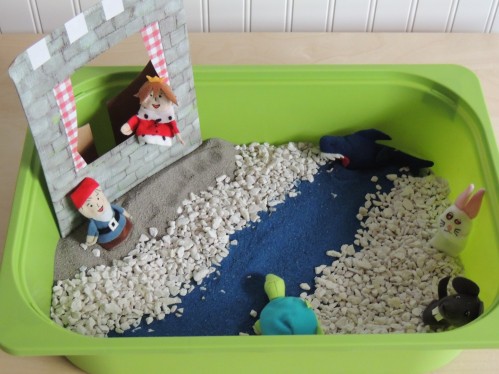 3. Teach Care of Objects
We all know that kids can be careless and often break things. By using ceramic or glass in a sensory bin you give your child the opportunity to play with things carefully. It won't happen overnight, but in time your child will learn to take care of objects better.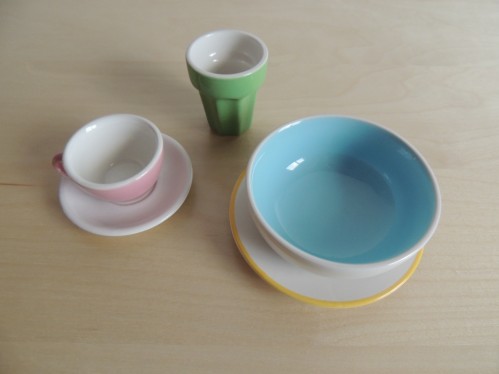 4. Scooping and Pouring
Scooping and pouring teach fine motor skills as well as hand eye coordination. They may seem unrelated, but these skills really help with writing. Use cups, bowls, ladles, etc. to scoop and pour sand, dried beans, small rocks, dried rice, etc.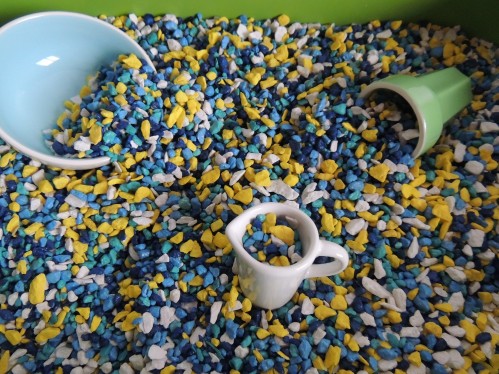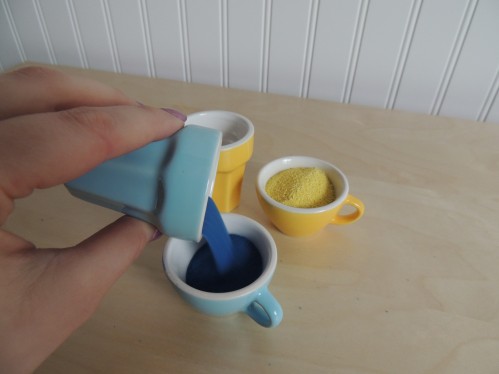 5. Transferring and Spooning
Transferring and spooning also really help with fine motor, hand eye coordination, and writing. Pour sand (or water, rice, beans, colored sand, etc.) from a pitcher to a cup. Spoon small rocks into a bowl. Transfer pompoms from sensory bin into an ice cube tray using tongs. Tongs are an especially great transferring item because they help a lot with correct pencil grip. Also, using an ice cube tray for the pompoms teaches one to one correspondence which is an important math skill.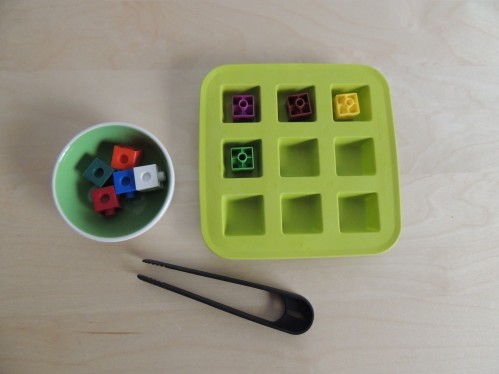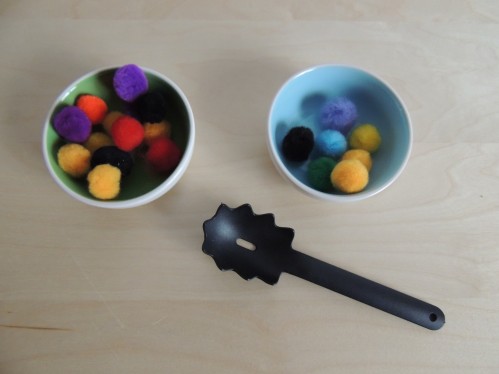 6. Matching
Using stamp pens or dot markers, stamp circles onto a blank piece of paper. Transfer pompoms (or math cubes, buttons, etc.) onto the colored circles using tongs.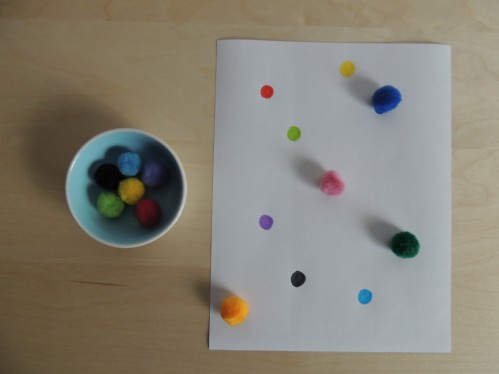 Playdough
Playdough is an amazing sensory material for many reasons. It is very open ended so your child can play a different way every single time. It requires finger and hand strength to manipulate which will really improve writing. Classic play-doh or homemade playdough appeal to many senses. Here are two fun ways to play with playdough.
1. Ice Cream Parlor
Use this ice cream set and make ice cream cones and banana splits with playdough. Add vanilla extract, strawberry extract, or cocoa powder to make your playdough smell like ice cream. Use glitter or jewels to look like sprinkles.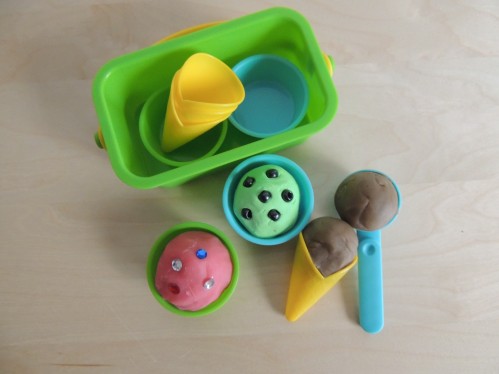 2. Cookies and Cakes
Use this baking set to make playdough cookies, cakes, and any other foods you can imagine. Scent playdough with vanilla extract or cocoa powder to make them smell like cookies. You can even add fun scents like raspberry extract, mint flavoring, or blueberry flavoring for "frosting."
Check out my other sensory bins (scroll to bottom) and toddler trays for more sensory teaching ideas. If you have a toddler, check out my Toddler Curriculum which is only $19.99!
IKEA Items Used