Below are some activities to keep your toddler or preschool aged child busy and quiet during General Conference. If you would like to see more General Conference activities, go to the Toddler General Conference Activities page or the Preschool General Conference Activities page, Enjoy!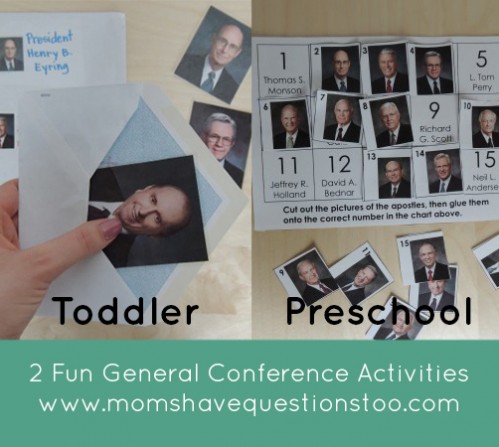 Toddler General Conference Activities – Envelopes and Apostle Pictures
This envelope matching game is a big favorite. To make it just print off these pictures of the Prophet and Apostles twice. Glue each small picture to the front of an envelope. Then write the full name of that person next to the picture. Finally, cover the front of the envelope with contact paper for more durability.
Next, laminate each of the pictures. You can also cover the pictures with contact paper if you don't have a home laminator. If you are in the market for a home laminator, check out the Scotch Thermal laminator. I love it!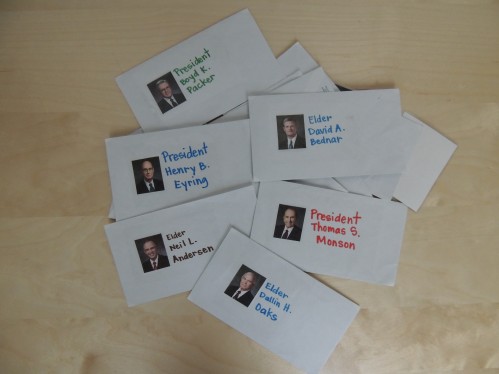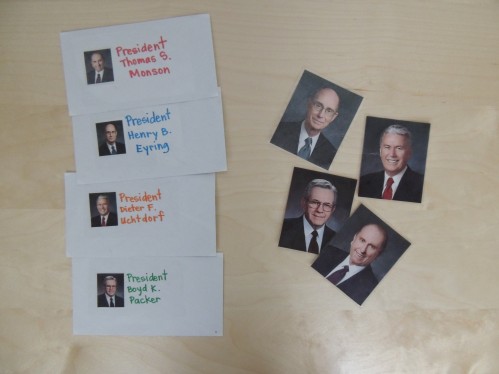 How to Play
Pick up an apostle picture. Find the envelope with the matching picture. Put the picture inside of the envelope. Easy, right? I bet you didn't even need those directions. 🙂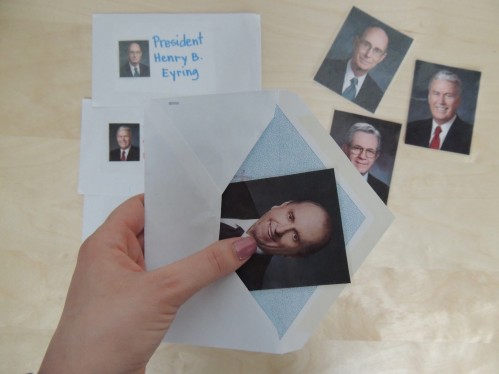 Find out more about General Conference here.